The Potomac Exiles went down to Wilmington, North Carolina the weekend of June 24th to compete in the annual Cape Fear 7s tournament. The tournament has a rich history:
"The 1st Annual Cape Fear Seven-player-a-side Rugby Tournament was held on July 4th weekend, 1975. The Cape Fear RFC, barely a season old, hosted the tournament that would celebrate the 4th of July, the Carolina coast and this beautiful game of rugby."[1]
Cape Fear 7s represents a time to bond with fellow players down at the beach, have a good time playing some seven-on-seven rugby, as well as enjoying the delicious beverages and bars that Wilmington has to offer.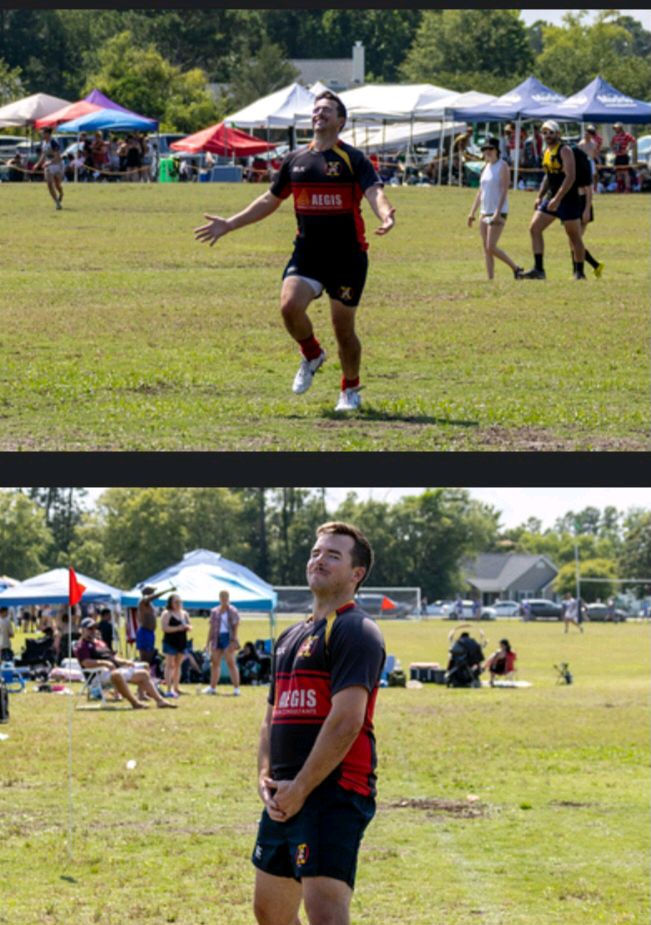 We want to thank those at Cape Fear Rugby, the Exiles boys who made the trip, and the rest of the rugby community for giving us another great annual trip down to Wilmington!
[1]: https://fearrugby.com/our-history/